Womens Clinic
Same day services Call Today +27 127 723 033 or email me on info@ptawomensclinic.co.za
Women's Clinic In Pretoria CBD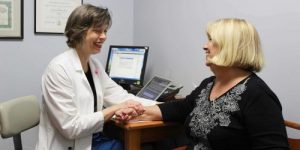 Pta Women's clinic, provide safe and affordable women's health services in Pretoria. Our top-notch facilities are equipped to provide all the preliminary medical testing, counselling and treatment services. Before we carry out medical procedures, our clients has the opportunity to meet with a registered medical doctor to discuss patients' decision and options.
The doctor will start with the medical consultations,pregnancy Sonar and or Urine Pregnancy test- gives you the pills under your tongue, and wait for bleeding to start within 1hr .
 Once you start bleeding per Vaginam; the surgical evacuation of the uterus will commence in the procedure room.
Our medical professionals are highly skilled in their specialized medical fields that are not available in most medical facilities in Pretoria. Our medical experts will perform these specialized procedures which required the highest level of expertise and training.
Medical pregnancy termination and Surgical pregnancy termination Procedures
Abortion Clinic In Pretoria CBD

Our qualified nurses are here to provide counseling & advice in a non-judgmental & compassionate way to help women seeking advice on birth control, unplanned pregnancy and various health issues related to sexuality and relationships
After an Abortion care services If you have an complications from a abortion our team of professional nurses are here to assist you with womb cleaning and surgical abortions
Safe Women Clinic
Safe Abortion Clinics in Pretoria Central Our women's clinic offers legal and safe abortions in clean facilities by trained doctors & nurses. Safe & Pain free abortions at one of our Women Clinic means same day abortion services
Our Abortion Clinic helps women who have decided to terminate their pregnancies in a safe & legal way.
Legal Women Clinic
Abortion is your legal right. So the Abortions Women Clinic provides legal abortion services using abortion pills. We have a team of professional gynecologists & nurses who treat all our clients with distinctive care and the utmost respect
We sell abortions pills to help you terminate pregnancy in the comfort of your home. The Women Clinic sells after morning pills, contraceptive pills & pregnancy termination pills
Abortion Clinic in Soshanguve
Abortion Clinic in Mamelodi
Abortion Clinic in Atteridgeville
Abortion Clinic in Hammanskraal
Abortion Clinic in Centurion
Abortions clinic in Pretoria
Women Clinic
Abortion Pills
Women Health Clinic in Pretoria
Our abortion pills are easy to use & come with clear instructions on how to self administer
We also provide other women's health services focused on women, we are the one stop private clinic for all women's health issues.